Do it Right and Double the Life
Do it Right and Triple the Life
It Pays to Lube Your Motorcycle Chain
There is nothing more beautiful to a motorcycle junkie than a brand new chain covered in the thick layer of grease, but that lube will not last more than a couple of hundred miles. Chain lube is a necessity if you want your chain to last more than about 10,000 miles. The problem is that most of us would rather be out riding in our favorite twisty roads than rolling around on the garage floor with our hands covered in grease.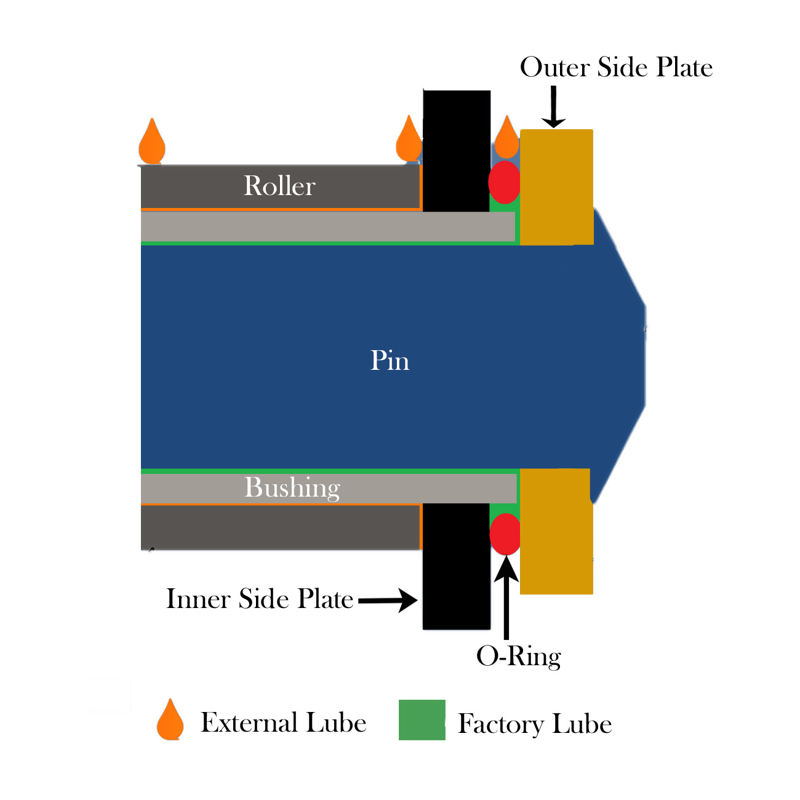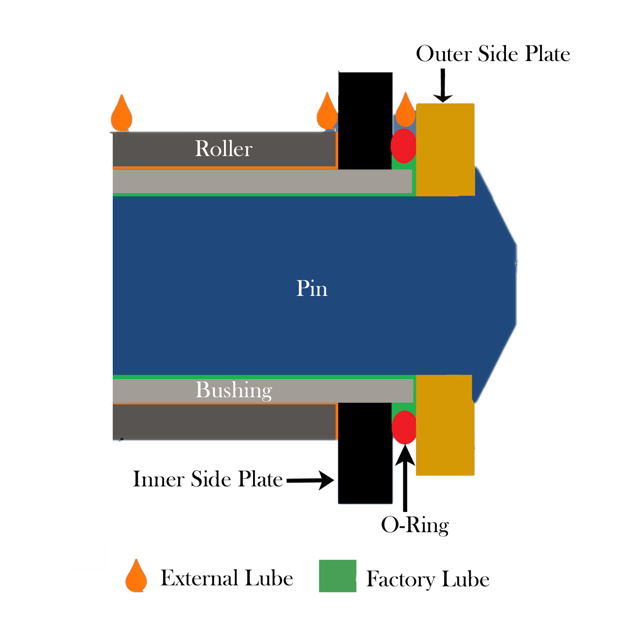 Modern motorcycle chains have internal lube that was put there by the manufacturer and is held inside by O-rings or X-rings. This lube greatly reduces wear between the pin and bushing of each link, but there are many more parts that have metal to metal contact like between the roller and the bushing the roller and sprockets. These parts need lube to slow the wear and the O-rings need lube to prevent drying out and cracking, resulting in loss of internal lube.
Wear manifests itself in elongation of the entire chain as each link wears a little. Most modern chain manufacturers recommend replacement at 1% elongation from the original length.
Motorcycle chain maintenance, for many riders, is undeniably a pain. The constant struggle of finding the right balance between keeping it lubricated and avoiding a messy garage floor is a never-ending battle. The time-consuming rituals of manual oiling, the dirt and grime that seem to find their way into every crevice, and the need to constantly adjust the tension – it's enough to make any rider's head spin. Not to mention, the anxiety of riding with an improperly maintained chain, knowing it could affect your bike's performance and safety. But fear not, because there's a solution that can turn this pain into pleasure – the world of automatic motorcycle chain oilers. Say goodbye to the mess, the frustration, and hello to a smoother, quieter, and more efficient ride. It's time to transform your motorcycle experience!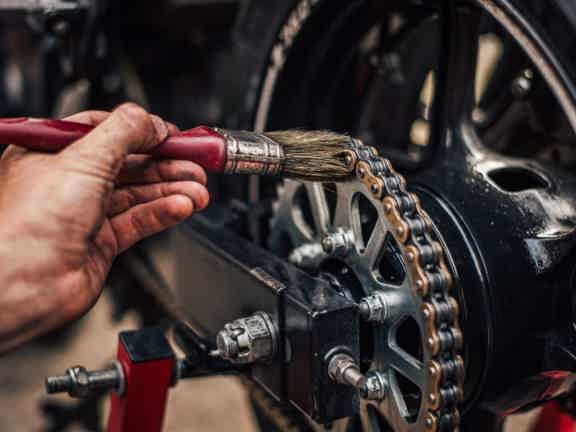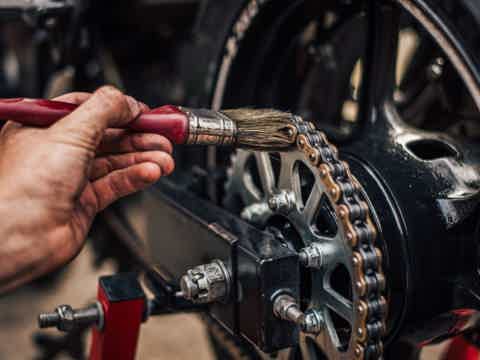 Our Motorcycle Chain Oiler is Truly a Breeze
We designed our automatic chain oilers to be the most reliable on the market, simply because there are no moving parts to wear out. Our simplified oiler is powered solely by the wind produced from the forward motion of your bike. The faster you go, the more oil flows to your chain. When you stop your bike the wind pressure goes away flow of oil also stops. Truly natural automation that makes you as free as the wind!